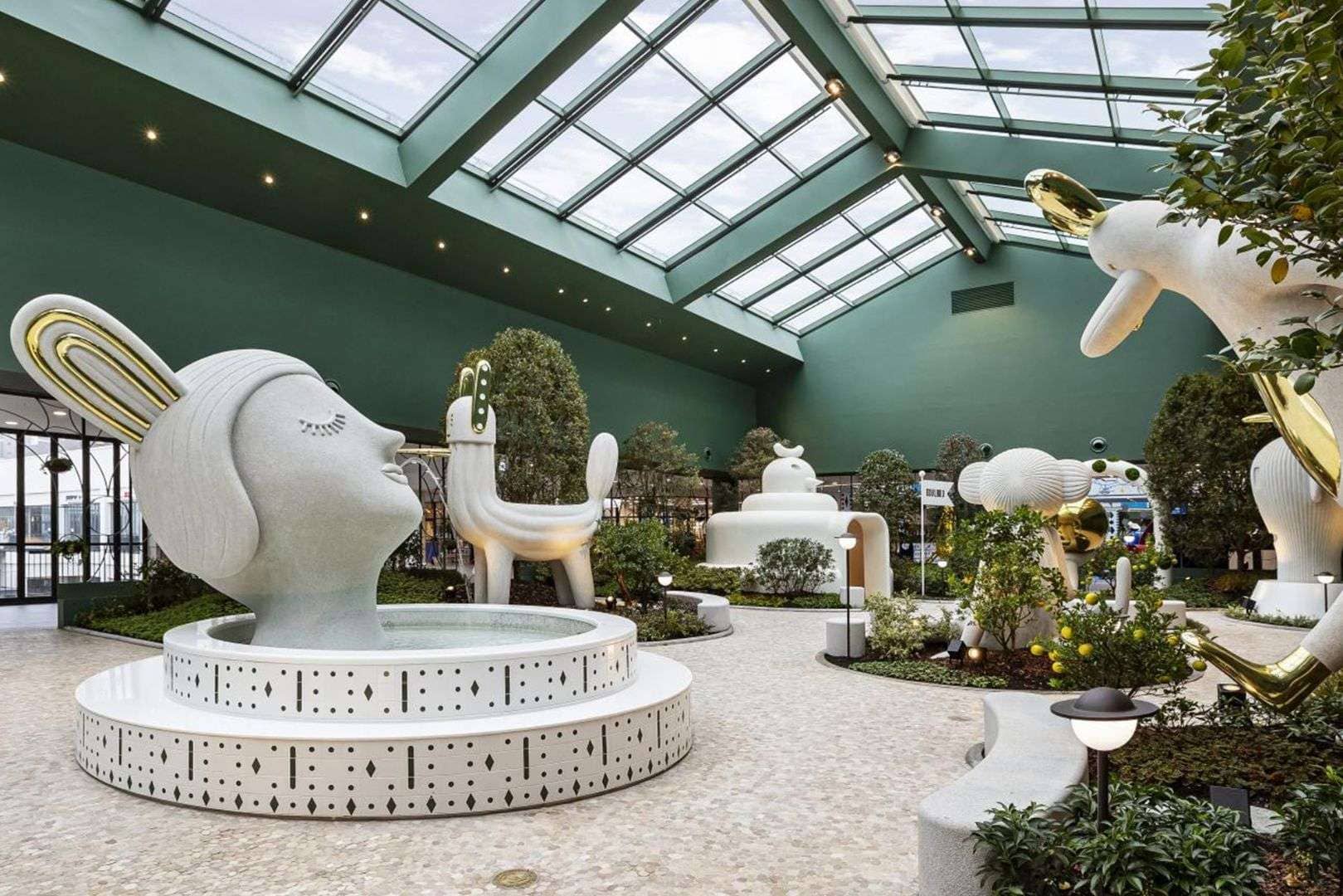 Fun House Interior
Why Design and Decor Should Be Enjoyable
Design and decor should not be a tedious task; instead, it should be a fun and enjoyable process. In this blog post, we will discuss the importance of infusing fun into house interior design and provide tips on how to design a house with a lighthearted and enjoyable approach.
"Design is about making people happy, either functionally, aesthetically, or emotionally." – Robin Siegerman
The Joyful Journey of House Interior Design
Often, the task of designing a house interior is perceived as a solemn and intimidating endeavour. Yet, at House of Layth, we champion the idea that design and decor should be an exhilarating and delightful journey. By weaving elements of fun into your house's design, not only is the process rendered more pleasurable, but the outcome also mirrors your unique personality and zest for life. This blog post delves into the essence of integrating joy into house interior design and offers insights on crafting a home with a spirited and enjoyable flair.
The Quintessence of Fun in Design and Decor
Design and decor are instrumental in sculpting a space that resonates with your persona and augments your daily life. The journey of curating your house's interior needn't be a path strewn with stress or trepidation. By infusing elements of joy and fun, the design journey becomes a delightful adventure, culminating in a space that's a true reflection of your vivacity and wit.
The Benefits of a Fun-Infused Design Approach
1. Reflects Your Personality:
A home is a canvas of its owner's soul. By integrating playful and eccentric elements, you craft a space that's a mirror to your unique character and humour. but is also functional and durable.
2. Elevates Your Mood: :
A space adorned with cheerful and spirited decor acts as a balm to the soul, uplifting your mood and overall well-being
2. Elevates Your Mood:
Designing a space, especially a small one, can be time-consuming. Professionals streamline the process, coordinating with suppliers, and contractors, and ensuring everything runs smoothly.
3. Transforms the Designing Process:
While curating a house interior can seem daunting, sprinkling elements of fun can metamorphose it into an enjoyable and invigorating experience.
Crafting a Home with a Dash of Whimsy: Tips and Tricks
1. Quirky Decor is a Must
Introduce elements that spark joy – be it an eccentric artwork, a sign that tickles the funny bone, or a rug bursting with playful patterns. Such additions infuse a distinct character into your space.
2. Embrace Vibrant Hues
Bold and vivacious colors breathe life into a space. Don't shy away from splashing your interiors with shades that radiate energy and fun.
3. Play with Patterns
A melange of patterns introduces an element of surprise and delight. Be it contrasting cushion patterns or diverse tile designs, they add layers of visual interest.
4. Humor Through Art
Art has the power to evoke emotions. Choose pieces that elicit a chuckle or bring a smile to your face, ensuring your space remains light-hearted.
5. Furniture with a Fun Twist:
Opt for furniture that breaks the monotony. A chair with an unusual design, a sofa in a popping colour, or a coffee table with a quirky twist can be conversation starters.
Final thoughts
The journey of designing your house interior should be as delightful as the destination. By embracing quirky decor, bold color palettes, diverse patterns, humorous art pieces, and playful furniture, you craft a sanctuary that's a testament to your personality and humour. At House of Layth, our forte lies in sculpting spaces that echo our clients' individualities while enhancing their day-to-day lives. Reach out to us today, and let's embark on a journey to craft a living space that's both fun and uniquely yours.